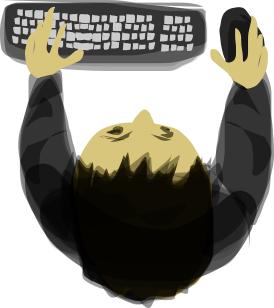 Authors
People mentioned below have contributed to projects presented on this website.
---
OCTaedr Software
Krzysztof 'Saveman' Kapuścik
Main developer, designer and author of this website.
---
Contributors
Big thanks to all that contributed to the projects. Let me know if someone is missing!
Michał Kowal
OCTsync developer.
Mateusz Wac
Depchecker developer.
Contact: mwwacmat [at] gmail.com
---
Media
HTML/CSS template used on this page is free and available on chocotemplates.com.
Images used on this website were taken from the sites with public domain images: